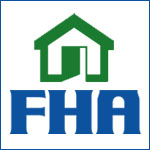 FHA mortgages picked up where subprime mortgages left off after 2007 when subprime became a dirty word.  FHA had limited down payment requirements, no minimum credit score requirements, and had attractive interest rates.  Ohio, as well as the rest of the country saw FHA originations double from 2007 to 2008.
6 years later, Ohio residents with an FHA mortgage may be wondering what options are available.  The most common option is one of the simplest loan programs, the FHA Streamline Refinance.
The FHA Streamline Refinance comes in a few different flavors, but we'll just cover the most common version, the FHA Streamline Refinance WITHOUT APPRAISAL.

Below are the PROs and CONs of this program:
PROs
No appraisal is required.  In the current housing market, this is simply the biggest and best option of this loan program.  Home values in Ohio have declined faster than we have paid down our mortgages.
No income documentation.  Now don't get this confused with the "liar" loans.  Lenders will verify that you are working, but do not require documentation to calculate your monthly income.  Why?  Simple, FHA already insures your mortgage, so an FHA Streamline Refinance will put you in a better financial position, which makes it easier to pay your mortgage.
Lower your interest rate. Simple, lower interest rate = lower payment.
Take your Adjustable Rate Mortgage to a Fixed Rate mortgage.
15 year terms.  FHA loans with a 15 year term have lower mortgage insurance requirements.
Speed. Many lenders are closing FHA Streamline Refinances in as little as a week and a half.
Homeowners who took out their current Ohio FHA Mortgage prior to May 2009, may be able to qualify for lower mortgage insurance on a new FHA Streamline Refinance.
CONs
Must meet FHA's 5% Net Tangible Benefit criteria, meaning that you must save at least 5% on the Principal, Interest, and Mortgage Insurance payment. If you want to lower your term (currently have a 30 year fixed and want to Streamline Refinance to a 15 year) you must still meet the 5% rule.

FHA program changes.  Chances are when you originally took out your FHA mortgage, you paid 0.5% mortgage insurance (equates to roughly 0.5% X loan amount / 12 months) or $41.67 per month on a $100,000 loan amount.  You also paid an Up Front Mortgage Insurance Premium of 2% or possibly 1.5%.  Now FHA requires an Up Front Mortgage Insurance Premium of 1.75%, but the monthly mortgage insurance has increased to 1.30 or 1.35% on a 30 Year Fixed (depending on loan amount compared to last appraised value).  This could negate some of the benefit that a homeowner may have seen.

FHA mortgage insurance starts over. Most FHA loans come with mortgage insurance.  FHA changed the cancellation of Mortgage Insurance rules last year, you can read more about the new rules over at Ohio FHA and the article titled Changes to FHA Mortgage Insurance Cancellation
Every situation is different, and it only takes a few minutes to determine whether an FHA Streamline Refinance without appraisal could benefit you. You can CONTACT ME, or complete the simple and free Ohio Mortgage Rate Quote Request form.