The last 2 days have been brutal for mortgage rates, but the trend started over a month ago. Ohio Mortgage Rates are driven by Mortgage Backed Securities, which according to Investopedia.com are "a type of asset-backed security that is secured by a mortgage or collection of mortgages."
Falling Mortgage Backed Security (MBS) prices equates to higher interest rates. Below is the 60 day Fannie Mae MBS Chart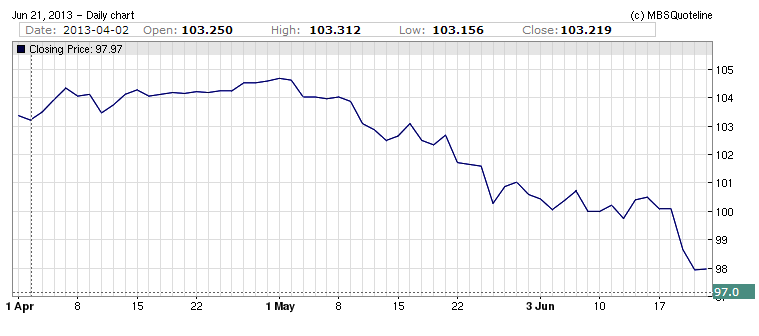 As you can see, the beginning of May was the high point, and it's been a steady decline since.
The last 2 days have been especially tough, as demonstrated by the 3 day Fannie Mae MBS chart below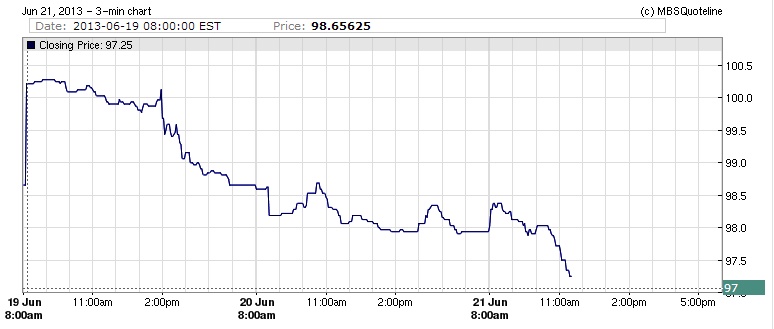 As you can see, a substantial loss over the last 2 days. So where does this put us? Still not in bad shape if you look at the chart below, the 3 Year Fannie Mae MBS hisory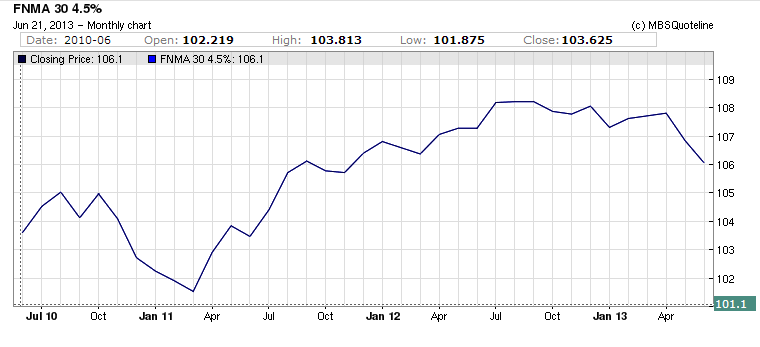 It may be in your best interest, if you have been considering a refinance or home purchase, to act now before rates climb any further.
Click here for your personalized Ohio Mortgage Rate Quote (free, no obligation, no social security number required)